Wellhead Protection
The City is working with JEO Consulting Group to establish a wellhead protection area and plan. Please take a look at the map and document and call (402-944-3387) or e-mail City Hall with any comments or questions.
Wellhead Protection Plan Draft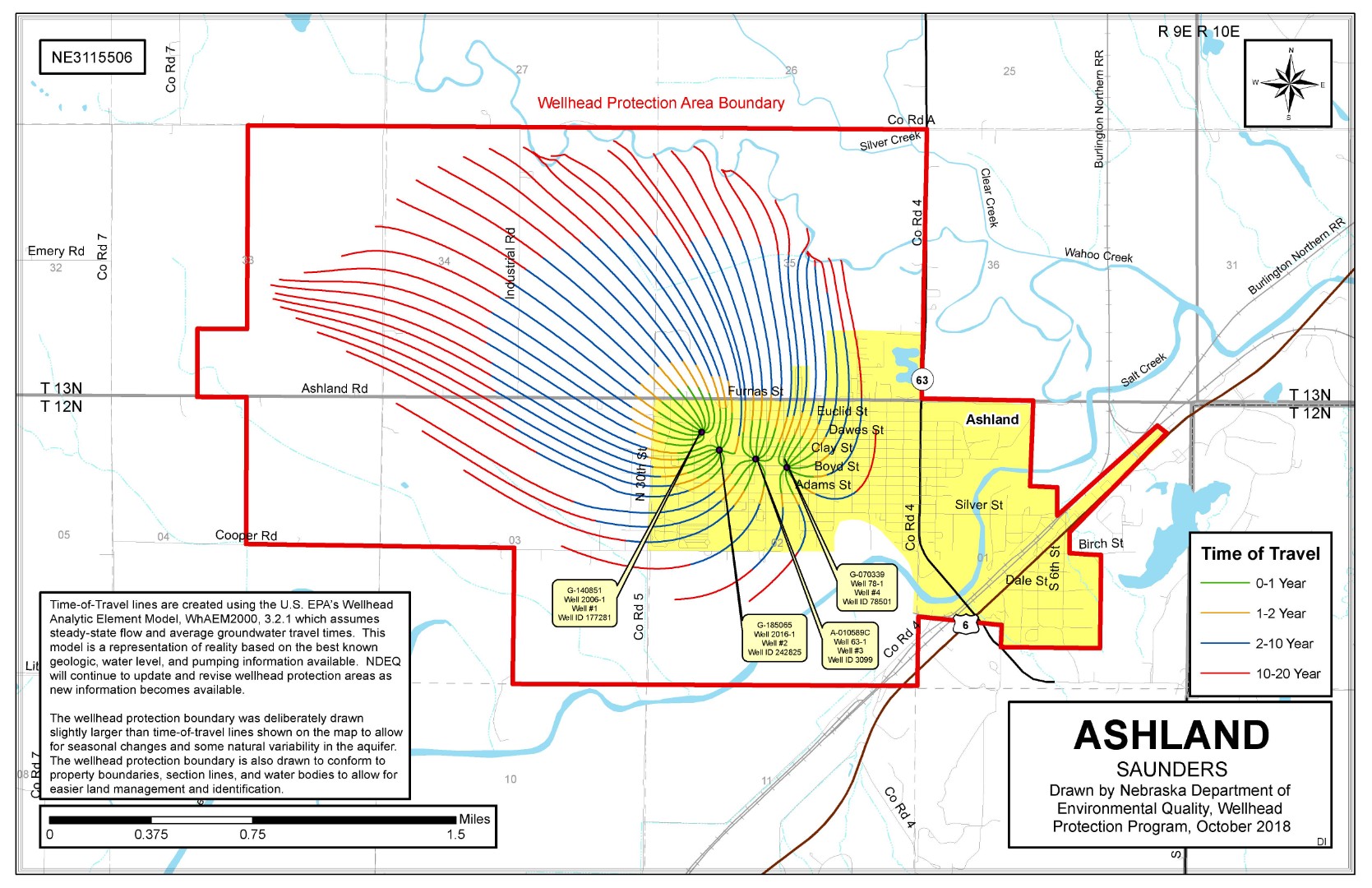 In conjunction with this project, the City has received grant funds to cover the cost to landowners to properly decomission old wells. Please contact City Hall as soon as possible to get on this list.