Ashland Cemetery
Located on Silver Street between 25th & 30th Streets
Hours Gates are Open:
Summer Hours - 7:00 a.m. to 8:30 p.m.
Winter Hours - 8:00 a.m. to 7:30 p.m.
If the gates are not open during these hours, please call 402-944-2222 to notify dispatch. For all other cemetery inquiries, call City Hall at 402-944-3387.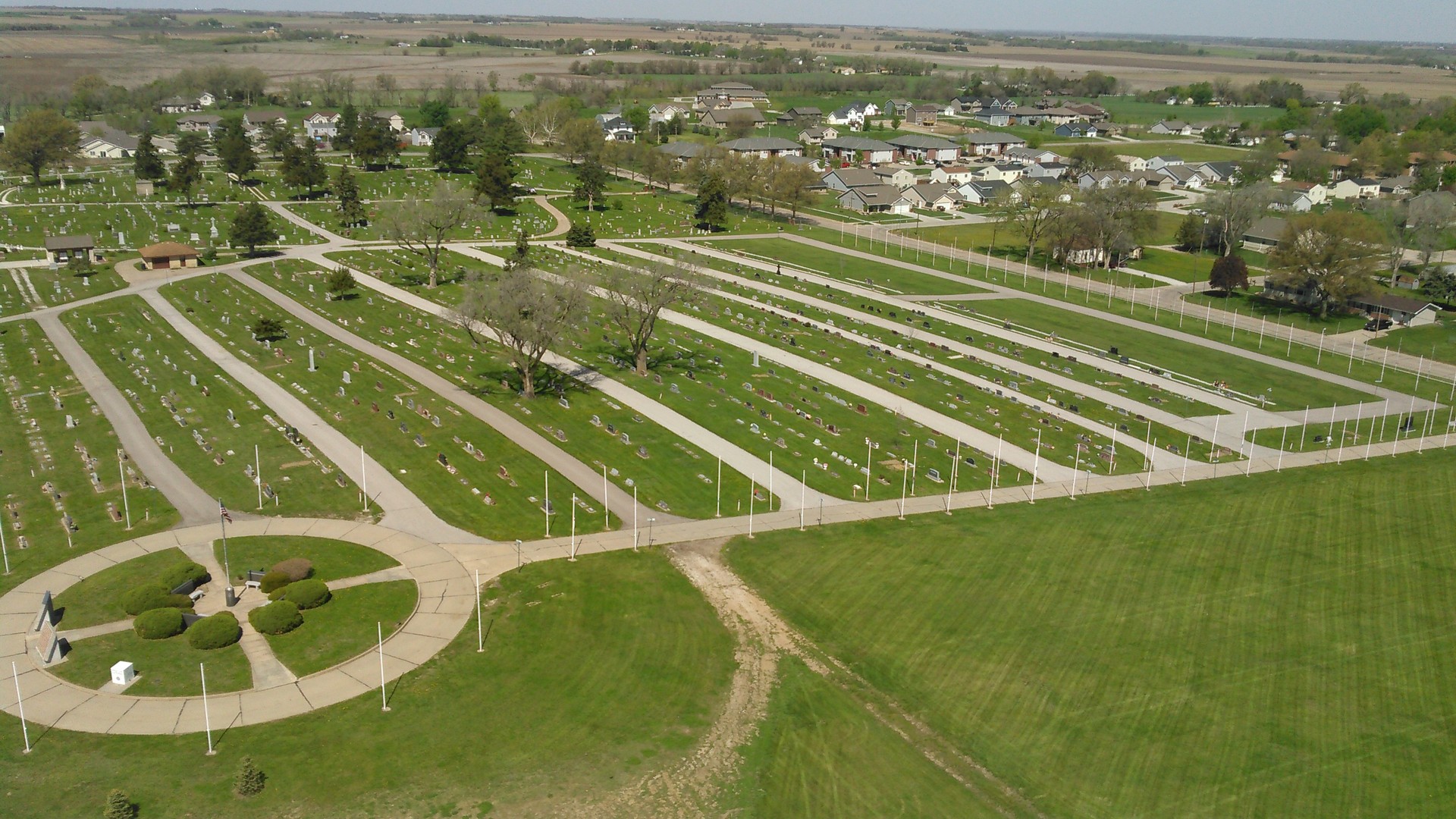 Cemetery Fees:
Perpetual Care Fee (paid at time of lot purchase) $50.00
Cemetery Lots (city resident) $460.00
Cemetery Lots (non-resident) $920.00
Grave Opening (under 5 years of age) $175.00
Grave Opening (5 years of age & older) $375.00
Cremation $175.00
Saturday Grave Openings $200.00 extra
Sunday & Holiday Grave Openings prohibited
*A City resident shall be defined as any person who at the time of death was residing within the corporate city limits (excluding hospitals, nursing homes, retirements homes, or hotels/motels) or can provide evidence of residing within the corporate city limits for a period of 12 consecutive months in the previous 24 months.
For additional information on obtaining a cemetery lot, please contact the Cemetery Sexton at City Hall.
Rules & Regulations
Only one monument per grave space is allowed and must have a base extending a minimum of 4" from stone.
Planting trees, shrubs, hedges, bushes, and flowers is prohibited without prior approval from the City.
All plantings that obstruct driveways or other graves shall be removed.
The cemetery caretaker will remove, mow, or trim all plantings, flowers or floral arrangements or designs when they become unsightly, dangerous, or after the blooming season ends at the cities discretion.
All floral decorations will be removed 14 days after Memorial Day & Christmas.
All flowers, flower pots or planters, vases, or any other decorations shall be confined or attached to the monument or monument base. Anything placed in any other location on the lot will be removed.
Glass or other breakable vases or items are prohibited and shall be removed.
The cemetery will not replace any item that is stolen or damaged.
Chains, hedges and railings placed on or around any plot or lot is prohibited.
All pets, other than service animals, are prohibited in the cemetery.
The Cemetery Sexton shall be notified prior to any grave opening, monument placement or removal. The Cemetery Sexton is located at City Hall during normal business hours.