Ashland Heroes Banner
Honoring Ashland Area U.S. Military Veterans and Active Duty Service Members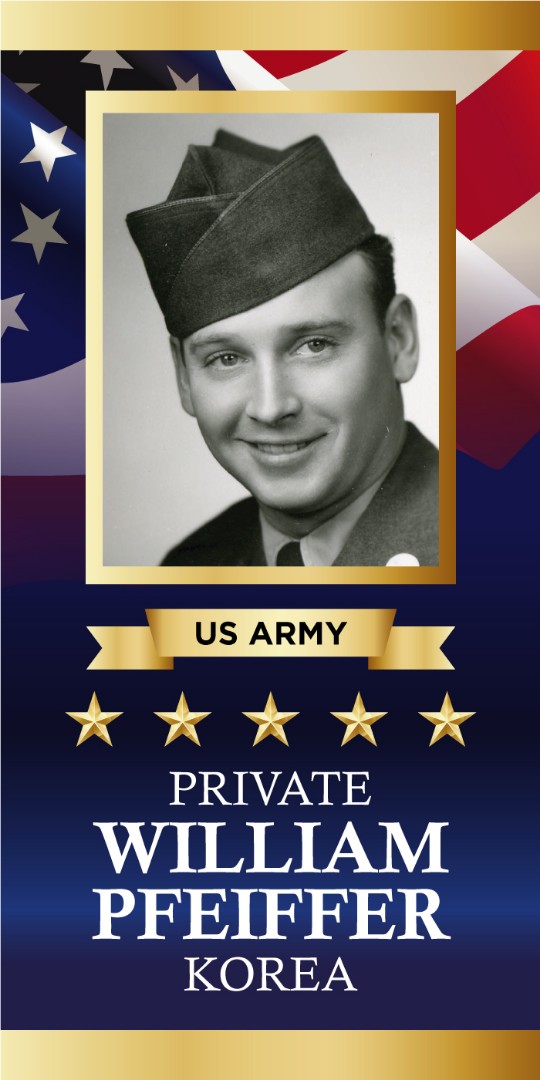 The Ashland Heroes Banner Program is intended to honor the U.S. Military Veterans and Active Duty service members of the Ashland community. Participants in the program can display their patriotism by purchasing a banner to be displayed on utility poles in Ashland to honor a resident or their family member(s) who has served or is currently serving our country in any branch of the U.S. Military.
You can read more about the Heroes Banner program in the Ashland-Gazette click here.
Read about the Ashland Memorial Day Celebration and heroes honors in the Ashland Gazette. click here.
The following will be included on the banner:
A picture of the Veteran/Service Member

Name

Branch of the military served

Era of Service
Banners will be displayed in Ashland. Banners will be displayed from Memorial Day – Labor Day each year.
**2022 HERO BANNER WAIT LIST** There is now a waiting list for the
2022 Hero Banners. If you are interested in being added to the list, please call the chamber at 402-944-2050 and leave a message with your name, phone, email address and mention that you want to be added to the 2022 Hero Banner Waiting List. We will then contact you when we are ready for applications for the next round of Hero Banners to honor our area military veterans and active duty service members.
Eligibility and Procedure
The U.S. Military Veteran/Service Member being honored must be an honorably discharged Veteran or an honorably serving active duty service member, and be a resident of the City of Ashland and/or the surrounding Ashland-Greenwood school district (current or former) or be a family member of an Ashland area resident.

A completed Application Form must be submitted, along with full payment.
If you wish to enroll multiple Heroes, each banner will require a separate Application Form with payment to Ashland

Chamber of Commerce, PO Box 5, Ashland, NE 68003.

Cost for each banner is $125.00 which includes the banner, installation materials and maintenance.

Enrollment will be limited to a "first come first serve" basis. Banners are guaranteed to be displayed for at least two seasons.
Program Management
The banners will be displayed on utility poles in Ashland.

Banners will remain in place from Memorial Day – Labor Day (actual dates will vary).

Banners will be guaranteed three seasons and then will be returned to the purchaser upon completion of the second season.

Banners will be stored by the City of Ashland until they are installed the following year.

Payment will include costs for any maintenance and/or replacement of the banner or mounting hardware in the event that damage occurs.
Details and information for the Ashland Heroes Banner program are subject to change without notice.