Dogs & Licensing
CITY OF ASHLAND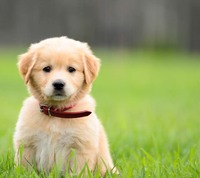 DOG LICENSE NOTICE
The City of Ashland requires the issuing of dog licenses to a person owning, keeping or harboring a dog over 6 months of age and within one month of acquisition. Licenses are then due on an annual basis each MAY 1ST. Dog Licenses will not be issued without a copy of current rabies vaccinations. Licenses must be renewed each year by May 31st or a late fee of $5.00 per dog will be applied.
If you own, keep or harbor a dog you may purchase a license(s) in person Monday through Friday 8 a.m. to 4:30 p.m. at City Hall, or by sending in the application below along with a photo copy of the rabies information and the appropriate fee to City Hall. Dog tags will be mailed to you. You may also make additional copies of this form if necessary.
Male or Female (intact) $ 27.00 After May 31st $ 32.00
Male or Female (spayed or neutered) $ 12.00 After May 31st $ 17.00
Kennel License Application Fee $100.00 (one time fee)
Annual Kennel License Renewal (spayed or neutered) $100.00
Annual Kennel License Renewal (intact) $200.00
If you have 3 dogs or keep dogs for breeding you must purchase a kennel license. No more than 2 dogs per dwelling unit in a duplex or multi-family buildings. Contact the City office at 944-3387, see forms and regulations below, or come in for details.
Please make checks or money orders payable to the City of Ashland.
We cannot be held responsible for cash sent in the mail.
Municipal Code Dog Regulations