Ashland Stir-Up Days Car Show
Start your engines and get ready to join us for the
2016 Ashland Stir-Up Days Car Show
! This year is going to be bigger and better than ever with 350-400 cars, trucks and motorcycles on display in Historic Downtown Ashland, Nebraska. You won't want to miss it! We'll have music, food and fun for all ages.
Attending the event is FREE and open to the public.
Proceeds from the Car Show entry and registration fees support the
Intrepid Fallen Heroes Fund
.
ASHLAND STIR-UP DAYS CAR SHOW


Sunday, July 24, 2016 Noon - 3:30pm
FREE ADMISSION
Historic Downtown Ashland, NE on Silver Street
Wine & Beer Garden
Noon - 5pm
Sponsored by Glacial Till Vineyard
Includes live music plus beer,

wine

and exclusive hard cider.
NEW THIS YEAR!
The Stir-Up Days Car Show will include a
Motorcycle Division
. Sponsored by the
American Legion Riders Post 129
, this exciting new addition will support the Homeless Veterans and The Legacy Fund.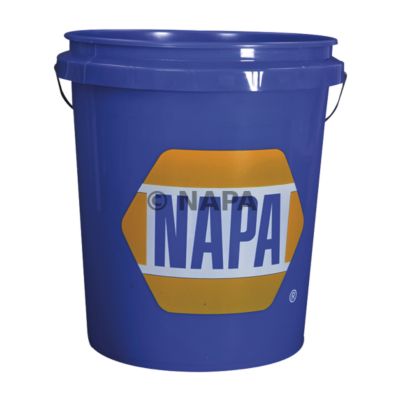 **FREE TO THE FIRST 200 ATTENDEES**
5 Gallon NAPA Wash Bucket - Courtesy of NAPA Ashland Auto Supply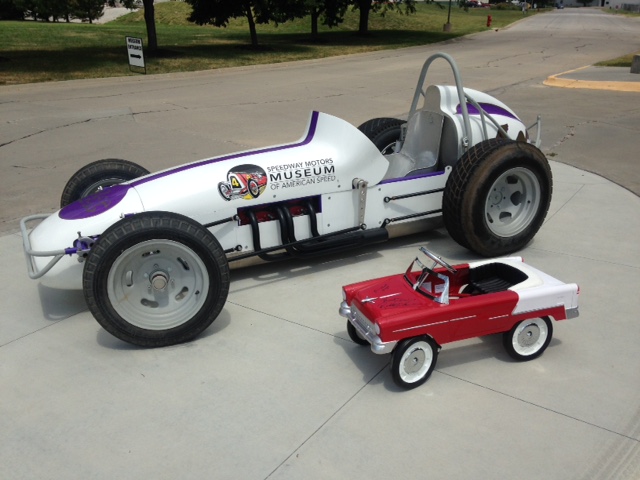 PHOTO OP! COME AND SEE: A vintage 1960's Sprint Car from the Museum of American Speed plus enter to win the drawing for the 1955 Chevrolet pedal car signed by Al Unser Jr. and Robbie Unser.

MOTHER'S DEMO: During the show there will be live demos of the Mother's Polishes, Waxes and Cleaners product line!
WANT TO PARTICIPATE?
If you have a car, truck or bike you'd like to enter, we'd love to have you participate. Simply check in and register on-site between 9am and noon on Sunday July 24, 2016. There will be trophies, door prizes and dash plaques to the first 200 entries. Download our Flyer or call Dave at the Collision Center at 402-944-7402 for more information.
Registration: $20.00
Check in and on-site Registration: 9:00am - 12:00pm
Car Show: 12:00pm - 3:30pm
Trophy Presentation: 3:30pm
Please note: All registrations will be done on-site the day of the Car Show. To request fliers or for more information
, please call Dave at the Collision Center at (402)944-7402 (8 to 6PM Mon-Fri) or email
TccNe@windstream.net
CAR SHOW CLASSES: (see table below)
STREET RODS

A. 31 & Older

B. 32 - 38

C. 39 - 48

D. Rat Rods

CAR STOCK

E. 31 & Older

F. 32 - 41

G. 46 - 54

H. 55 - 57

I. 58 - 64

J. 65 - 69

K. 70 - 73

L. 74 - 80

M. 81 - 90

N. 91 - 2000

O. 2001 - 2005

P. 2006 - 2010

Q. 2011 - Current

CARS MODIFIED
TRUCK STOCK

R. 49 - 54

S. 55 - 57

T. 58 - 64

U. 65 - 69

V. 70 - 73

W. 74 - 80

X. 81 - 90

Y. 91 - 2000

AZ. 2001 - 2005

AA. 2006 - 2010

BB. 2011 - Current

CC. 72 - Older

DD. 73 - Current

TRUCKS MODIFIED

FOREIGN
CORVETTE

EE. 59 & Older

FF. 60 - 72

GG. 73 - Current

HH. Foreign Modified all years

II. Foreign Stock all years

JJ. Corvette all years

SPECIAL USE

UNFINISHED

YOUTH 16-20 Years Old

KK. "fire truck, hearse, service vehicle, ect..."

LL. "all cars are unfinished it should be obviously unfinished"

MM. Youth Car - All Years

SPECIALTY AWARDS

• Best Paint

• Best Interior

• Best Street Rod

• Best Custom Car

• Best Truck

• Best Motor

* Mayors Choice
Special Thanks to the Ashland Stir-Up Days Car Show Sponsors:
The Collision Center, Napa Ashland Auto Supply, Ashland Auto Supply, Lee Sapp Ford/Mercury, Glacial Till Vineyard