Independence Day 2017 in Ashland
Celebrate Independence Day in beautiful Ashland, Nebraska! We hope you'll join us for this fun and family-friendly community event on the evening of July 4, 2017. There will be fun contests, music and singing prior to the spectacular fireworks show that starts at 10:30pm so come early to ensure you get a great seat!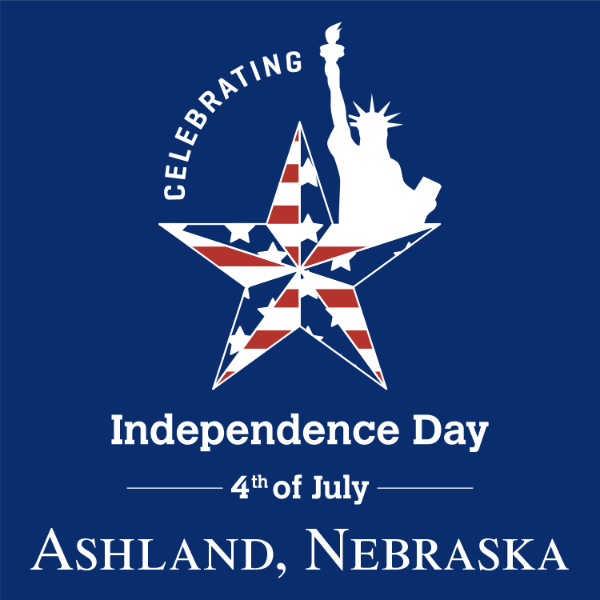 Independence Day Festivities in Ashland, NE
July 4, 2017 - 8:00pm - 10:30pm
Ashland Memorial Stadium
YOU COULD WIN! Two drawings will be held for a 3x5 US Flag with pole and bracket. The first 500 people attending the night's events will be eligible. You must be present at the stadium to win. Request your ticket* from Kent Rung on the field.
SCHEDULE OF EVENTS:
8:30pm - Costume Judging Contest - Adult and Child categories with prizes
8:45pm - Scout Flag Raising
8:50pm - Pledge of Allegiance
8:55pm - Salute to Veterans
9:00pm - Singing performance - Thomas, Emily and Micah Judds
9:55pm - National Anthem - Emily Judds
10:00pm - Fireworks with Patriotic Music
Concession Stand and Glow Sticks Available - Post Prom Committee Class of 2018
Special thanks to all of the wonderful sponsors who have made this special event possible:
Ashland Area Chamber of Commerce
Ashland Community Medical Clinic Foundation
Bank of Ashland
Farmer's and Merchants Bank
Ashland Scouts
Ashland-Greenwood Schools
Ashland Fire Department
Class of 2018 Post Prom Committee
Rod Reisen
Judds Family
Midwest Fireworks
Brad and Shelly Pfeiffer
Kent and Jody Rung

*First come, first served. Tickets available while supplies last!