Ashland Art Walks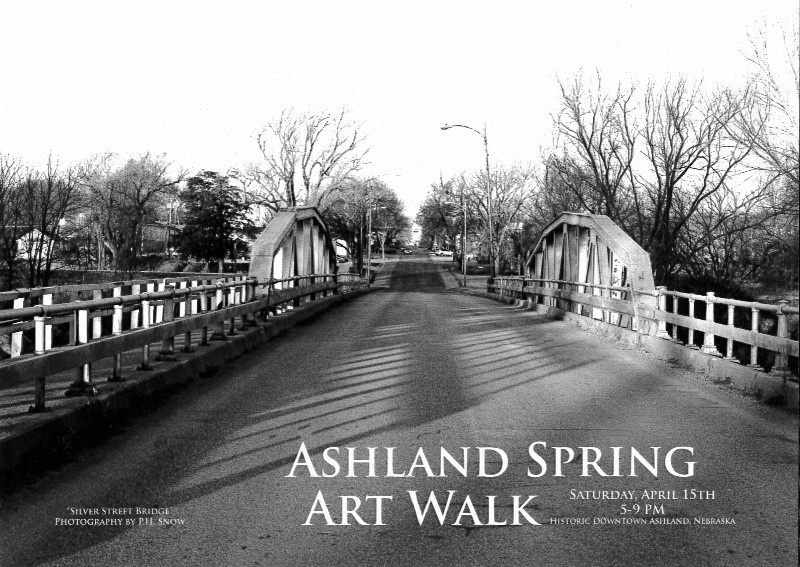 The Art Walks in Historic Downtown Ashland, Nebraska are a wonderful opportunity to browse the various shops and galleries to view and learn about the latest creative works from local and national artists.
Several times a year, participating venues get together to host Art Walk events to showcase artists and provide a fun and engaging experience for art aficionados of all ages. Many of the Ashland Art Walk participants offer refreshments, live entertainment and "meet the artist" opportunities during the event.
Participants vary from event to event. Art Walk participants have included: Ashland Pharmacy, The Ashland Tattoo Shop, Blush's Boutique, Barnwood and Barbed Wire, Cooper Studio and Gallery, Glacial Till Tasting Room, The Market on Silver Street, Postscript, and Willow Point Gallery!
Ashland Art Walk 2018 Official Dates:
SPRING: Saturday, April 14th - 5:00pm - 9:00pm
SUMMER: Saturday, June 23 - 5:00pm - 9:00pm
FALL: Saturday, August 25th - 5:00pm - 9:00pm
WINTER/HOLIDAY: Saturday, November 17th - 5:00pm - 9:00pm
​
The Ashland Art Walks are organized by the Ashland Art Council (AAC).