Ashland Business Expo
Saturday, November 11th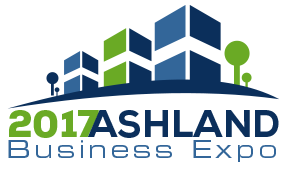 The Ashland Business Expo provides a unique opportunity for the community to see the variety of products and services available in Ashland from various vendors and businesses of all sizes. For business owners, it is a great venue for networking with current and future customers along with other Ashland area businesses. For the public, it's a convenient and fun way to learn about the many businesses and services available in the Ashland area.
When: Saturday, November 11th
Time: 10:00am - 1:00pm
Where: Ashland-Greenwood High School
Admission: FREE
The event is open to the public with FREE admission, FREE lunch and a very special traveling exhibit from Remembering Our Fallen that will be suitable for all ages.
Remembering our Fallen is a traveling photographic war memorial that honors US military Fallen from the War on Terror with walls of photos and information about the men and women who gave their lives for our freedom. The memorial exhibit will be on display in the common area at AGHS and will be open during the Business Expo Hours.
WANT TO EXIHIBIT YOUR BUSINESS? LIMITED SPACES ARE AVAILABLE!
We will be offering 8x10 booths in the gymnasium that will include skirted tables, backdrops and signage with your company name. Some booths will also include electricity. FREE Coffee and snacks will also be provided for exhibitors during setup as well as FREE lunch. To register for your space, please complete the registration form here. Deadline to submit registration and fees: October 27, 2017.